We are inspired by the greats before us
Whether if you've lived through it or heard the stories, we all know how iconic San Francisco is for its deep rich musical culture from back in the day – when people would set aside differences and join in love for the sounds of the time.
Rudy Colombini, the founder of Music City San Francisco and an accomplished local San Francisco musician, experienced some of that history firsthand and has made it his life goal to bring that feeling of "love" back.
1972
Coupled with Rudy Colombini's chance encounter meeting John Lennon and Rudy's frequent visits to Don Wehr's Music in North Beach, a seed of music-inspiration was planted: what would a music store look like if it was also a hub for making music, learning music, and watching performances?
1988
Rudy purchases 1353 Bush Street, a five story Italianate building in Lower Nob Hill containing a mix of hotel and ground-level retail space
2005
Monthly lockout music rehearsal spaces are created under the name Plug N Play on the basement level
2008
Plans begin for Music City project and the San Francisco Music Hall of Fame
2010
Rudy experiences a brain aneurysm and subsequent major surgery, the Music City Project is put on pause


2013
The MCSF Project is back in motion as Rudy completes his recovery. Monthly rehearsal spaces converted to fully backlined, hourly rehearsal studios
2017
Hotel remodeled and reimagined into a music-theme hotel and rebranded as Music City Hotel. The basement level Plug N Play studios are rebranded to Music City Rehearsal
2019
Music City Artist Development 501(c)3 founded (dba. Music City Entertainment); The basement renovations begin and the Music City Rehearsal studios close.
2020
Renovation & construction work for Music City Project are put on pause due to the COVID-19 pandemic
2020
Music City Hotel Takeover! Music City Hotel converts and repurposes a small number of hotel rooms into practice space so musicians have a place to practice during renovations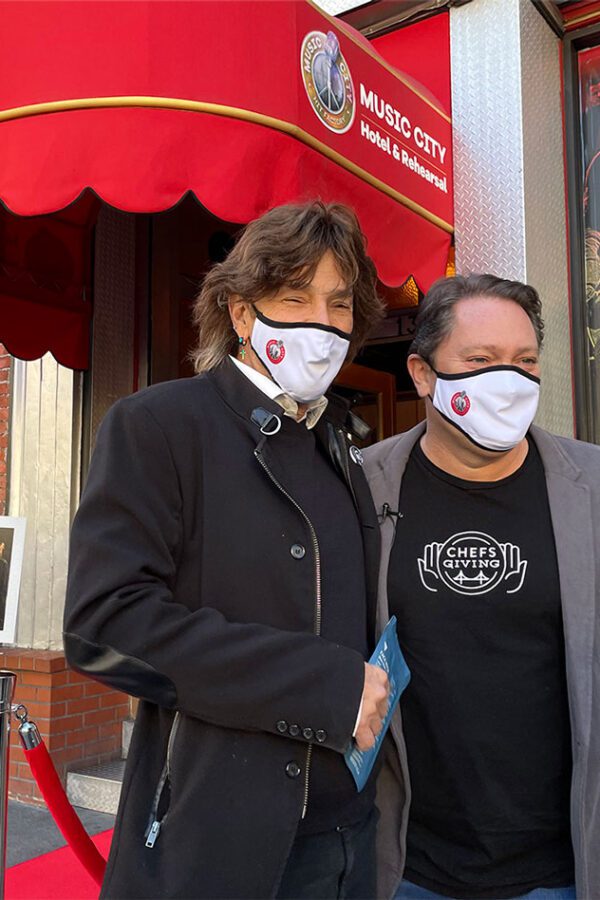 2021
San Francisco Music Hall of Fame Gallery, the largest gallery dedicated to Bay Area musicians, is installed in the Music City Hotel and made available to the public. Includes audio tour and curated plaques on each photograph
Dec 2021
Rudy Colombini signs $10M loan in order to get construction plans back in action
Mar 2023
MCSF simplifies and solidifies it's brand with new MCSF logos, elements, and business strategies


Apr 2023
Music City Hotel elevates the shared-room experience by installing brand-new japanese-style sleep capsule beds. They're comfortable, modern, and private.